How to create a Form, Survey or Quiz
Start making your form, survey or quiz.
Let's get started!
Once you have registered at QPoint and selected the subscription that suits you, you can start making your form.
Build a form from scratch
You can build a new form from scratch, that means you are starting from the very beginning, you are making design, questions and everything else on your own.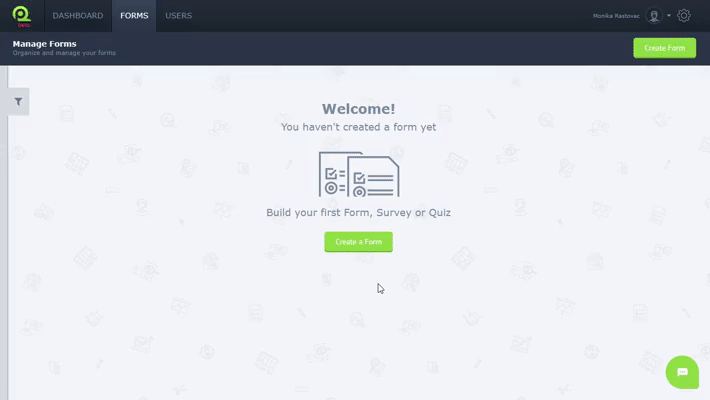 Start from a professional template
Start from an professional template. We have made templates and placed them in certain groups, depending on their purpose. You can choose one of the templates and make changes to it, if it is needed, to make your form.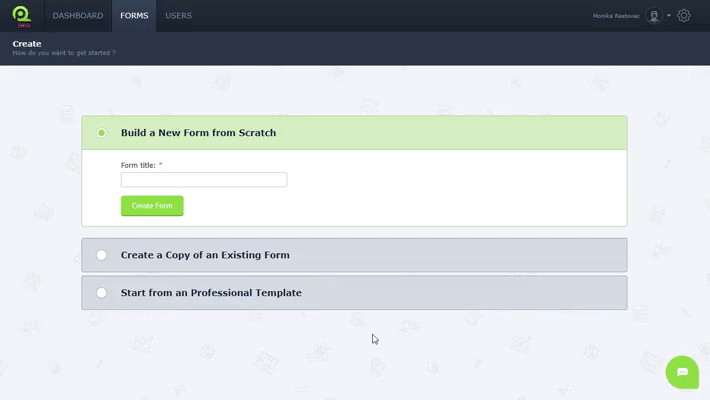 Copy from an existing
Creating a copy of an existing form means that you choose one of existing form, copied it, and you make your own changes or complete existing form.