How to add a Question
Adding questions to form, survey or quiz is easier than ever.
Adding questions is easier than ever. In form builder you have two sidebar, Tools and Questions. You have two possible ways to add questions. First way is to click on the question type in sidebar Tools, this adds the question to the last place in the list of Questions.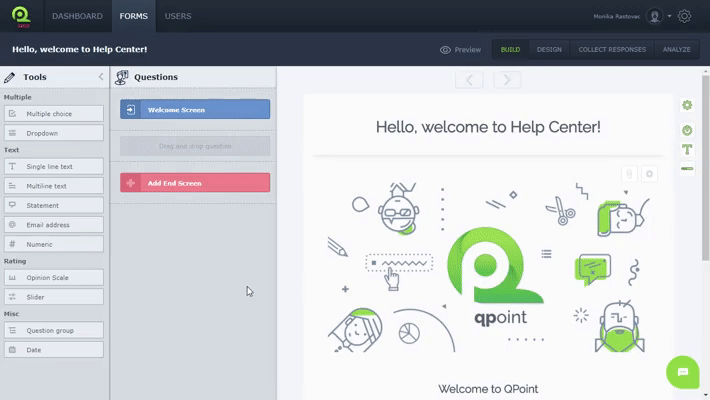 Other way is to select question type from Tools and drag'n'drop it in Questions under your Welcome screen.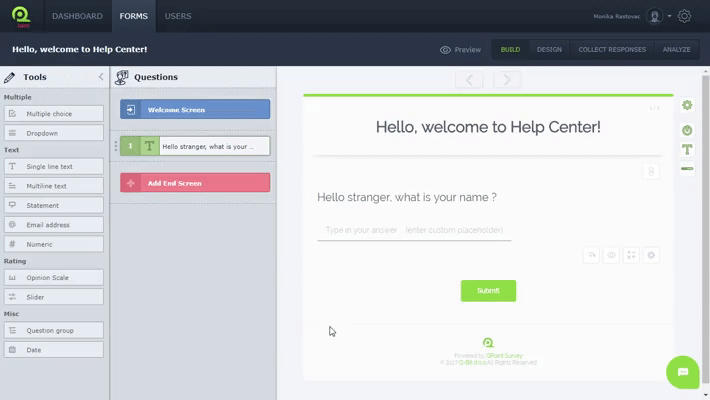 In drag'n'drop way you can change the order of questions within your form.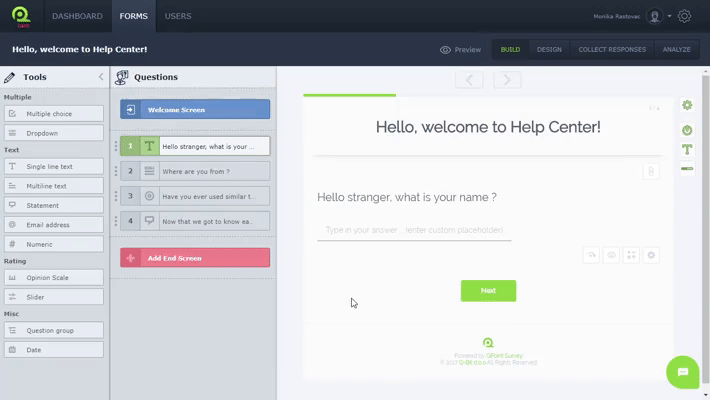 Different questions may have different settings. To access the Question settings, click below the question and answer space.