How to add the Welcome screen
Create appealing Welcome screen for your form, survey or quiz.
Adding a welcome screen helps to increase completion efficiency. You can add image to brand your form or video for introduction.
Adding welcome screen
To add welcome screen login to your account, go to forms builder. In your questions overview sidebar you will see "Add Welcome Screen" option. If you click on it it will automatically add welcome screen to your form.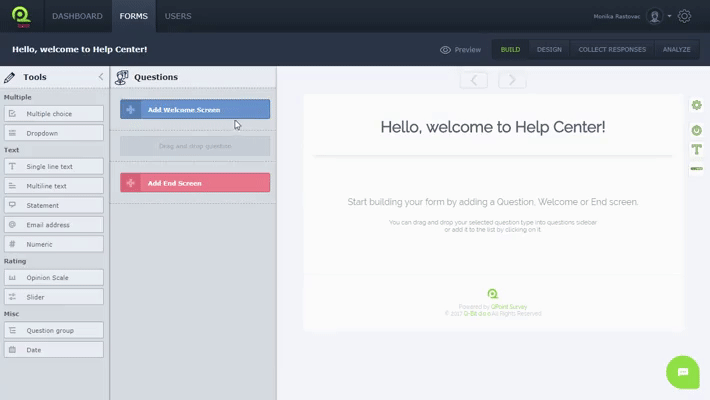 Respondent key
Respondent keys are unique designators for respondents. Respondent key input option on welcome screen is used for returning respondents or admins to open form with prepopulated results for particular respondent.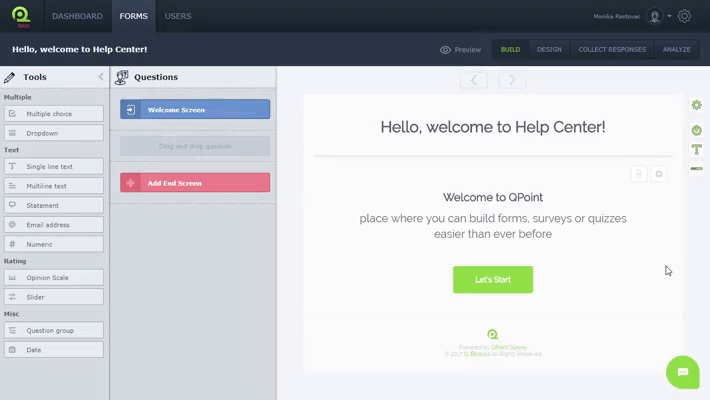 Add image, video or audio to welcome screen
Adding images, videos and audio files is same as adding them on questions or end screens. Open form builder, go to welcome screen and select "paper clip" to open media upload dialog.