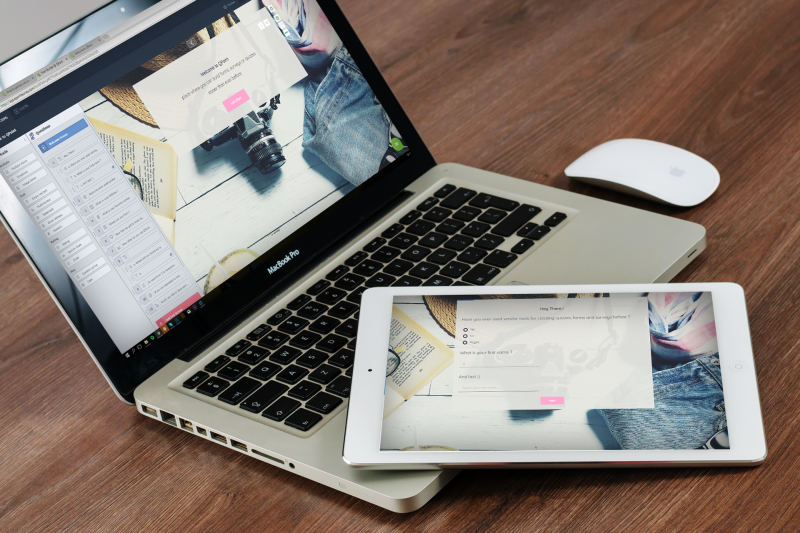 Finding the right tool sometimes is a hassle. Dozens of dozens, even hundreds are offered on the market, but the lack of information about them or the inadequate description does not give you a complete picture of what you can do with them and you don't know if the one that you have chosen have all the features you need.
I decided to write the article about our app, what kind of features QPoint offers you and what you can do with our app. In order to give you detailed information, I have split the article in two parts. The first part is about the forms you can make with QPoint and how to use them to get the information you need, and in the second part I'll explain the functionality that QPoint has and how you can use them for making a form, survey or quiz to get the most transparent results.
We decided to have three major categories: form, survey and quiz, which will be described in more detail below.
1. Form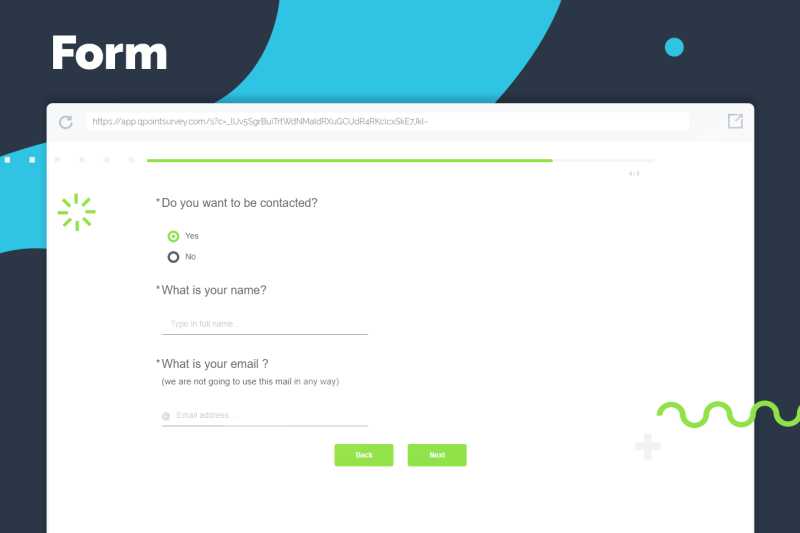 Form is a document, printed or typed, with blank fields where people have to insert some informations. As we live in the era when technology has entered all fields of human activity, why not try to make an online form? Additionally, your form can be tailored to your needs and designed in accordance with the colors of your business, with a logo or a simple form that will look the way you want it. The types of form you can make are endless, depending on your needs and purpose.
With QPoint you can make an event registration, job application, contact form, employee information, worksheets and much more.
a. Event registration - easily create and send event registration by email, and with our analysis get detailed information about the people who registered.
b. Job application - attach a job application with your ad made in QPoint so that candidates could simpler apply to your ad, and you can easily select your potential employee with our filtered analysis.
c. Contact form - build beautiful and custom designed contact forms for your website.
d. Employee information - create a form with informations about employees that will contain personal information, job information and emergency contact information sections.
e. Worksheets - create worksheets for your students, and make them learning more interesting.
2. Survey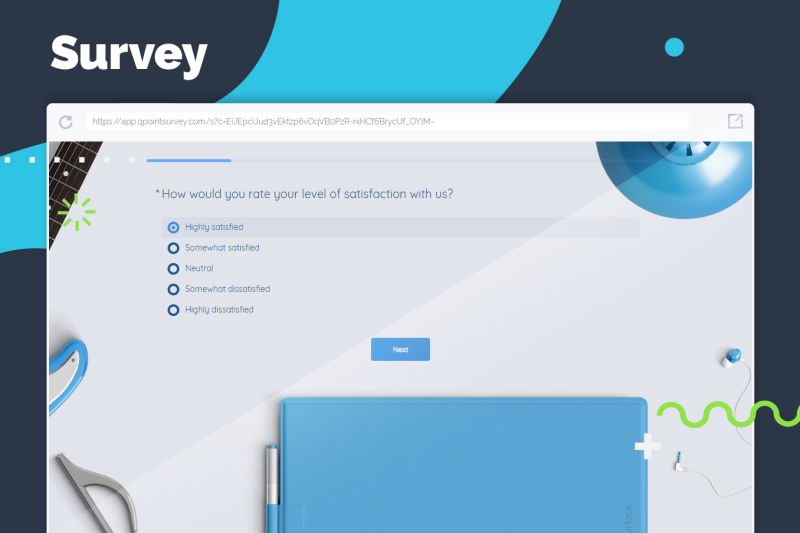 Survey is an activity by which individuals are asked questions in order to collect and analyze responses for the purpose of setting up some thesis, product development, business, and similar. With advanced technology and globalization, a way of collecting data by surveys has also advanced. It is no longer necessary to collect face-to-face information or physically seek respondents. QPoint offers you several ways of collecting responses by covering all platforms. When you make an online survey you have the ability to collect responses in a shorter time, and with less effort you will get the information you need.
With QPoint, you can create any type of survey: customer satisfaction with product, customer satisfaction with service, market research, employee satisfaction, event feedback and much more.
a. Customer satisfaction with product or service - make a survey and find out if your users are satisfied with your product or service, and find out how to improve it.
b. Market research - market research is one of the most important business strategies. Create a survey and gather information about the target market or customers to make your business successful.
c. Employee satisfaction - a satisfied employee is a productive employee. Make a survey and find out if your employees are satisfied with their job.
d. Event feedback - you organized an event and would like feedback from the people who visited it? Make a survey and find out!
3. Quiz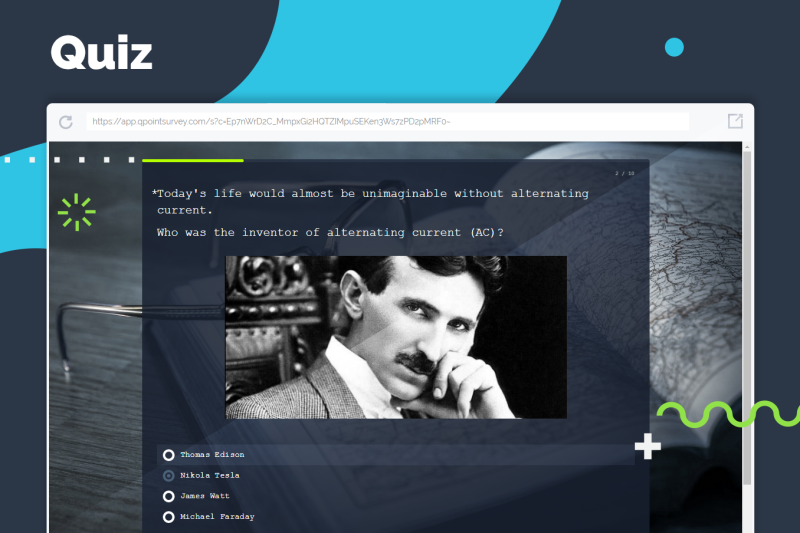 Quiz is a test of knowledge, or a set of questions about a particular subject. For example, if you would like to make your exams more interesting to your students, why not give them online exam instead of paper? It would save your time because you should not correct the exams, but use our advanced features, and QPoint will give you the results, and it would be fun for students!
With QPoint you can build an educational quizzes, fun quizzes, science quizzes, IQ test, personality tests, exams.
a. Educational, fun, science quizzes - if you want to make a quiz, our features allows you to do right that. It is up to you to decide whether it be educational, fun, science or other topic. Make a quiz and have fun, entertain your friends, and everyone who will take it.
b. IQ tests - create an IQ test by yourself and search for talented and creative people.
c. Personality tests - if you know something about psychology, create a personality test and let your friends have fun and discover something about themselves.
d. Exams - make an exam for your students and make them knowledge test different and more interesting.
Conclusion
QPoint is an online survey software designed to make easier for users to use such software and provide maximum of features that a tool can has. Research, user experience and a lot of work bring us to app we have right now. We've improved the app for simpler and easier use, but also to fulfill the toughest tasks. If you are looking for online survey software, QPoint is the right software for you. Try it yourself, Sign up.