Upgrade your account
Easily upgrade or downgrade your account to your needs.
Upgrade your account
You can easily upgrade your account if the membership plan you use does not suite you. When you choose new membership plan, we will automatically change your credit card. According to that, we will send you a warning about new pricing.
When you upgrade your account you will receive notification email about your current plan status and invoice for your payment.
To Upgrade your account:
Sign in to QPoint
Click your username on upper-right corner
Choose Upgrade account in dropdown box
Select membership plan you want
Confirm payment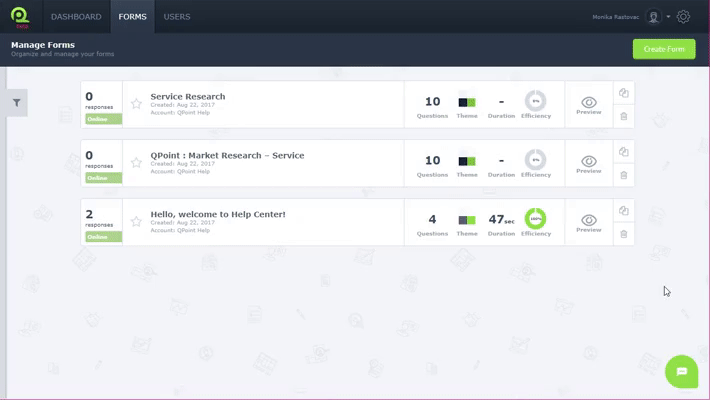 Downgrade your account
You can also downgrade your account. Your forms will be saved on your account and you will have access to your previous forms. However, if you want to use some features that are in advanced plans, you'll need to upgrade your account. You can upgrade to any other plan at any time.
You can do that in the same way you Upgrade your account.